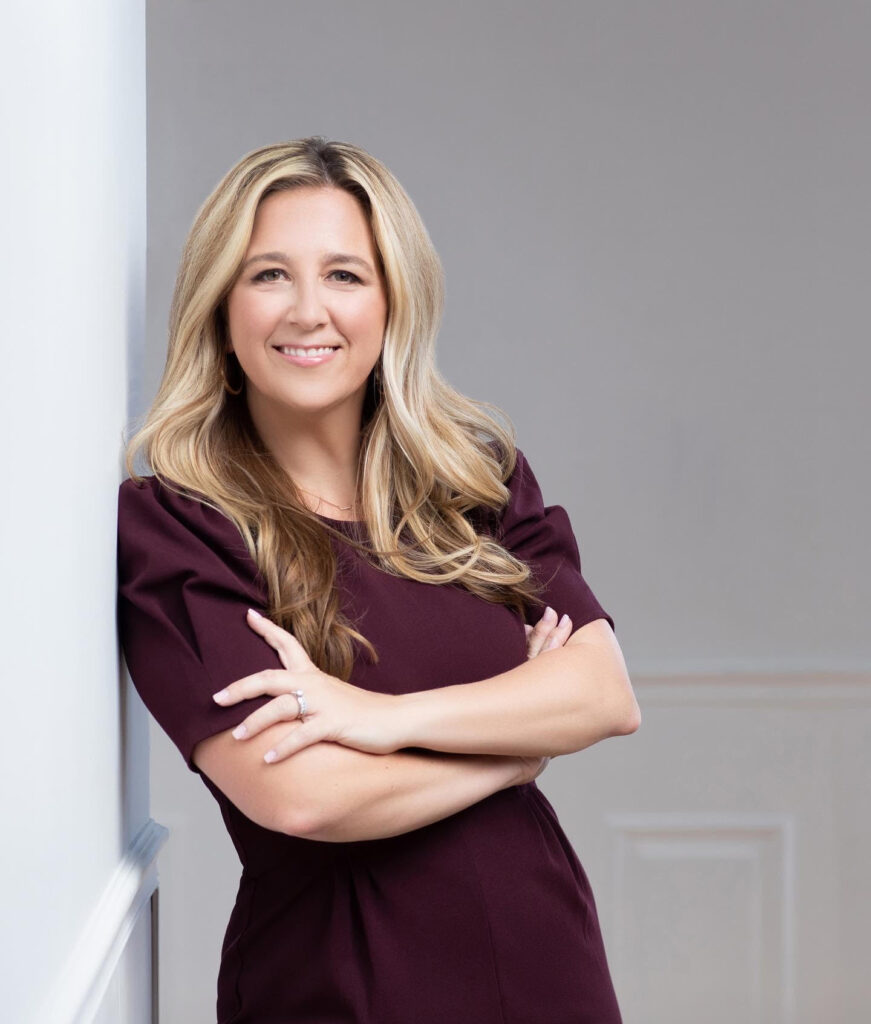 Mariell Lehman is a criminal defense attorney who has been practicing law for over 11 years.  She is committed to providing her clients with the best possible representation, and she will fight tirelessly to protect their rights. If you are facing criminal charges, you need an experienced and aggressive attorney on your side, and Mariell Lehman is the right choice for your case.
Mariell Lehman attended law school at Thomas M. Cooley Law School in Auburn Hills, MI, and has worked defending the rights of those accused of criminal acts ever since. Mariell has extensive experience in criminal defense, and she has represented clients in cases ranging from DUI to murder. In addition to her work as an attorney, Mariell is also a member of the Michigan Bar Association, the Macomb County Bar Association, Criminal Defense Attorneys of Michigan (CDAM) and the National Association of Criminal Defense Lawyers (NACDL). 
Early on, Mariell discovered that she loved being in court. To this day, she thrives on the adrenaline rush when she argues.
Her intuition connects her to the jurors deciding her client's fate. And Mariell always knows that she has left no stone unturned – making her the most confident person in the courtroom, knowing the case better than anyone else. And that, quite frankly, leads her to victory for her clients over and over again. Not surprisingly, Mariell has earned amazing wins including not guilty verdicts and dismissals. 
A winning reputation, earned.
As the years passed on after her career took off in 2011, her reputation exploded. It is clear. Mariell is known for her dedication to her clients, integrity within the profession among colleagues, and for her victories. For Mariell personally, what matters most is that her clients get their lives back. Knowing that she can help someone go from the worst point in their life to a promising future keeps her going to this day. Mariell also has a reputation for being unafraid to tackle cases with truly the absolute highest stakes – with consequences worse than some murder convictions – including people facing the rest of their lives in prison, mandatory minimum prison sentences of 25 years that can be stacked to equal hundreds of years, and sex offender registry for life – even for clients as young as 14 years old.
In 2019 Mariell obtained a verdict of not guilty in a self-defense murder trial — a difficult and daunting task. This was particularly true when the Police Commissioner announced Mariell's client's arrest in a press release saying that his county has "a very high, if not 100 percent, rate of arrest and conviction." Well, Mariell certainly ruined that perfect record of convictions for him. 
That is only one example of many where Mariell prevailed. She considers it a "huge honor" to work with each and every client she represents. It is also important to note – she doesn't treat each client as a client — she treats each and every one as if they were her brother, her husband, her father, her loved one. That makes her dedication unparalleled to other lawyers and has led to her reputation as a top trial lawyer.